How true it is that good things come to those who wait!
So with that, let's dig in for this week…
Sometimes taking the 'opposite' approach is the best way to stand out in your business.
Let's keep with the "HOT DOG" theme for a minute here…
Everyone thinks you should be polite, treat the customer nicely, and remember that 'the customer is always right'… right?
At the Weiner's Circle hot dog stand in Chicago, it's actually exactly the opposite!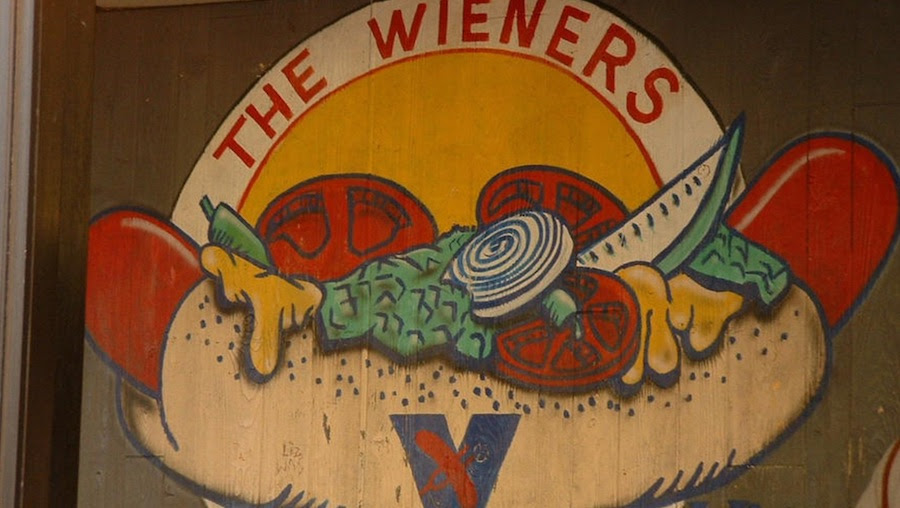 Here's how it works when you're there…
You place your order and give the cashier a little attitude.
Then, sit back and watch them hurl insults and abuse right back at you.
"Their comebacks are vile, crude, shocking, and if you're a customer stumbling in from a nearby bar at

2 a.m.

, uproariously entertaining. That's what makes The Wiener's Circle stand out from the scores of good-natured but forgettable corner grills in our city."
Now think about this for a second…
People actually SEEK THIS PLACE OUT to get insulted by the staff!
But instead of being offended, customers love it and take it as a badge of honor
Remind you of any 'soup nazi's' (made famous from Seinfeld)?
---
MARKETING TIPS
Be The Contrarian
This strategy of taking the opposite tack from what everyone else does works well.
Below you can see how this is used in a telephone answering service – the very introduction on the page says that…
"You won't you won't find photos of pretty girls with headsets, subjective promises of 'we care more,' or flashy marketing. Instead, this site exactly reflects our bold, no-nonsense business objective: to provide the statistically highest quality telephone answering service in the United States."
Here is their very 'plain Jane' looking website…
The cool thing about Centratel?
They have over 10,000 customers and are incredibly successful!
How can you do something similar?
It's actually quite simple.
Look at what everyone else is doing and do the EXACT OPPOSITE.
In fact, this works in all sorts of things.
Because if you do what everyone else does (what the average person does) then you can expect what?
Always amazes me when people want extraordinary results with average work.
It doesn't work that way!
Give extraordinary effort and then expect extraordinary results.
Another one of my favorite examples of this in action is Enterprise Rent A Car.

Every time that I rent from them, I'm reminded of how they did the opposite of what everyone else did.
1. No airport locations but instead near auto repair shops & insurance adjuster offices.
2. They will come to you!
Think about this for yourself and see what you can come up with that is the opposite of what your competition is doing.
Going against the grain is a big secret of many successful companies!
---
FUNNY FOR THE WEEK
All of us business owners can say this!
---
Are you joining us each

Monday

morning at

8am

to kick-off your week?
Our 25-30 minute Weekly Action Power Call is the ideal thing to get your week started on the right foot.
Guaranteed to help you have a MUCH more productive week!
QUOTE OF THE WEEK