Just got back from a trip to Tennessee to see my parents.
I think I'm related to half of the state, and my mom is always reminding me that I'm 1/2 southern. (and to never forget that by the way)
And, apparently they thought that I brought snow with me from California because the got the first real snow storm in 3 years while I was there!
It was a very good trip and fun to see my aunt & uncle and my parents, and other cousins as well.
My mom unfortunately has Parkinson's Plus disease and isn't doing very well. Please keep her (Ann Evans) in your prayers if you pray – would be VERY appreciated 🙂

MARKETING TIP 
 Tap Into Nostalgia 
Have chatted about this before but everyone thinks back to the time they grew up as the "good old days" to some extent.
I've even seen it with people I know who are 20 reminiscing about the old times!
The car show did a great job this year having a ton of old, fun cars. Here are two of my favorites.
Me playing Magnum P.I. (don't recognize this tiny little Ferrari 308 or the Magnum PI name? Google it, one of the most popular 80's shows)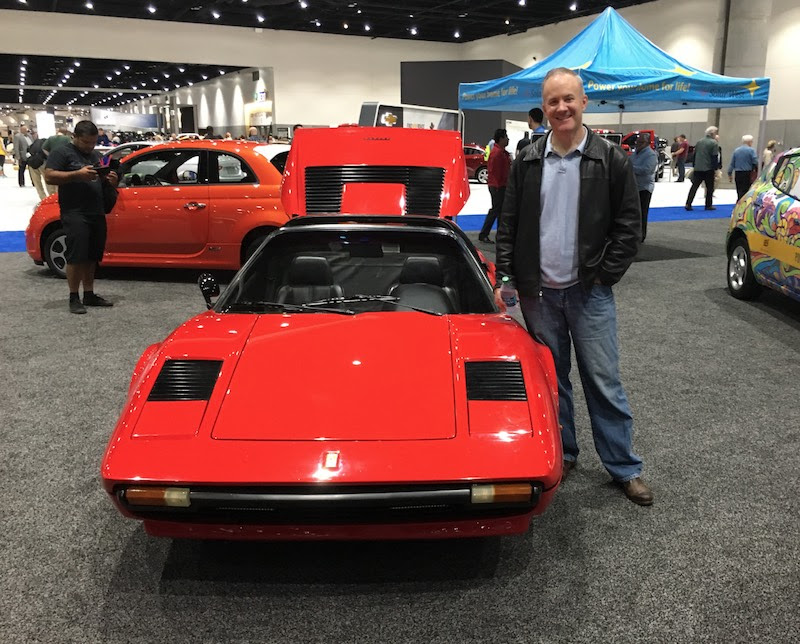 And, of course, the infamous General Lee from the Dukes Of Hazzard…
I had a client with a hearing aid company and he customized all of his marketing around Ronald Reagan and jelly beans.
Since his target market was older, most of them hand fond memories about the 'Reagan years' and his campaign was a huge success…
How might you use some old nostalgia in your marketing for your business?
---
QUOTE FOR 2017
Enjoy your week and Happy New Year!